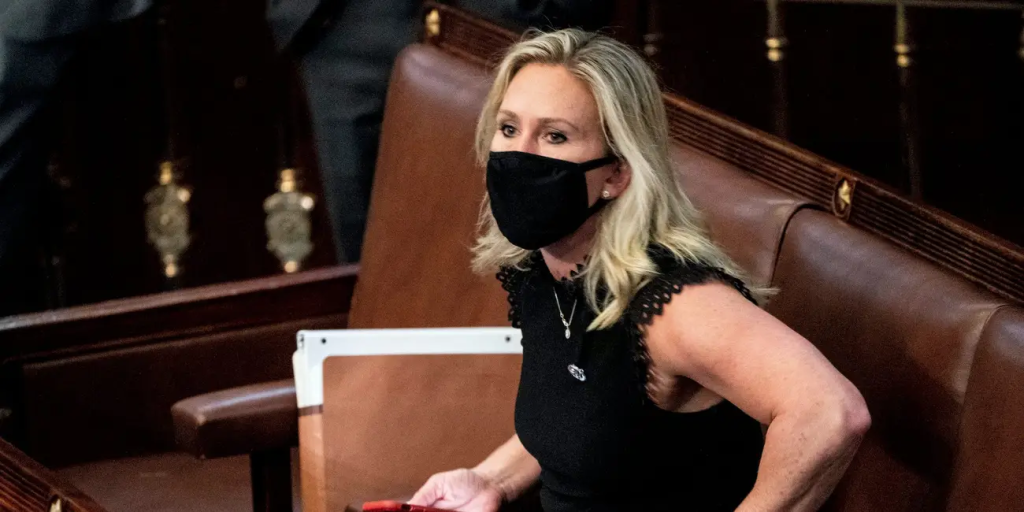 On January 4, 2021, RINO Salazar sided with Democrats to strip Marjorie Taylor of her Committee Assignments violating her right to free speech before becoming a congressperson. They did so, not because of her statements about the Parkland Massacre or other controversial issues, but because of her support for President Trump, and Marjorie's opposition to children indoctrination in America. It was clear that her assignment to the Education committee was not convenient to the extreme left, with whom Maria Elvira have voted with 38% of the time.
Even though our constitution, through its first amendment, prevents the Government officials/representatives to infringe on our right to free speech and association, RINO Salazar, as a faithful socialist would do, came after Marjorie Taylor Greene using, as an excuse, statements Marjorie Taylor had made before even considering running for office.
Clearly, the fact that the First Amendment protects us from governmental retaliation for the exercise of our freedom of speech, did not bother much RINO Salazar at the time of voting with the Democrats to sanction Marjorie for acts she did before becoming a congressperson.
While we must condemn anti-Semitic comments, we understand also that Marjorie, as any other U.S. Citizen had the right to free speech before becoming a congressional representative, and that in order to protect our First Amendment, the government must stay away from interfering in your private statement. Maria Elvira Salazar as an elected member of congress must had respected the right of Marjorie to express herself before becoming a congressperson; However, she elected to overstep over Marjorie's First Amendment right in order for her to get rid of one of the few members of congress who truly fights the radical left in congress, and who supports the policies of president Donald Trump.
Using her criticism of Ilhan Omar RINO Salazar, justified her deplorable act of depriving Marjorie Taylor Greene of her First Amendment right without due process for acts that she, allegedly committed before becoming a congresswoman; nevertheless, she failed to mention that Ilhan Omar made anti-Semitics comments while she was in congress and not before as it was the case with Marjorie Taylor. Moreover, she never came against Ilham Omar to remove her from any committee in congress.